---
Eight Distinctive Bridges...
a Great Tour of the Ozarks
Please visit our page sponsor:
The Ozarks Dining Guide - Launching this summer!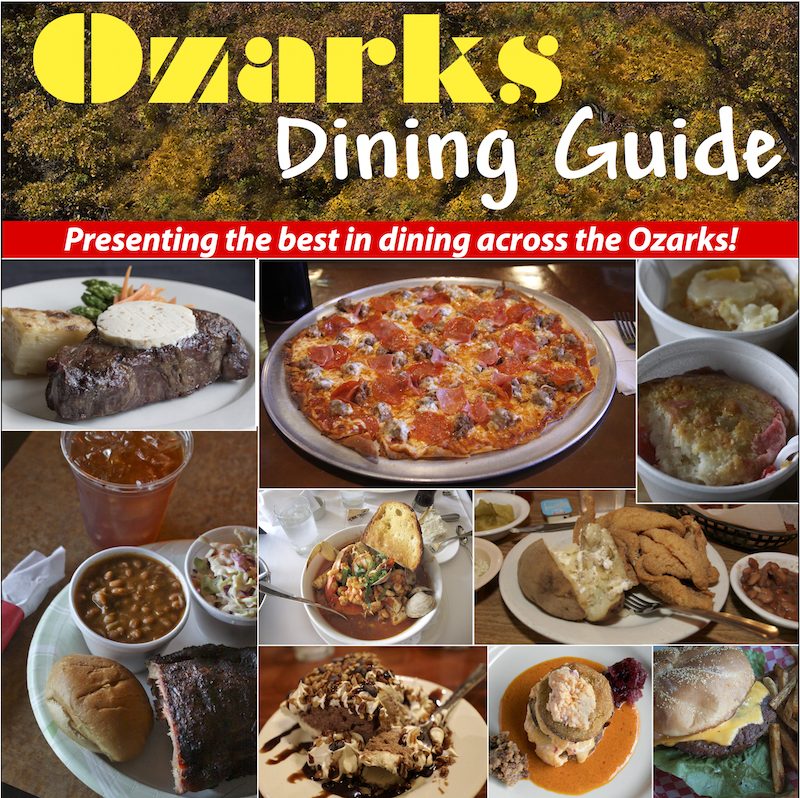 Click on the picture above to find some of our motorcycle-friedly restaurants and cafes in the Ozarks
Ride Synopsis & Highlights:
The rivers of the Ozarks were also barriers to moving about the area, though the larger ones were used as transport highways. Ferry boats, and later bridges, carried passengers and vehicles across the wide rivers, like the White, the Arkansas, and others. Smaller waterways were crossed by fords and primitive bridges. In the early days of bridge building in the Ozarks the structures seemed to often have been designed with an artistic sensibility. Today's replacement bridges seem to be designed with only a sense of functionality and no feeling of beauty or art. So here is a ride that will show you some of the more magnificent bridges still in use today. Highlights of the ride: the bridges at Beaver, Ark. (Beaver Bridge); Cotter, Ark. (R.M. Ruthven Bridge); Ozark, Ark.; War Eagle, Ark.; Fort Douglas, Ark.; Galena, Mo. (the Y-Bridge); Devil's Elbow, Mo.; Kimberling City, Ark. You will also be near these fun towns and places: Eureka Springs, Ark.; Elbow Inn, Mo.; Branson, Mo. (and Silver Dollar City); War Eagle Mill, Ark.; Ozark, Ark. (the Arkansas River, and The Pig Trail on AR 23)
Visit the bridges designed with style and grace.