---
Explore the North Loop at the Lake of the Ozarks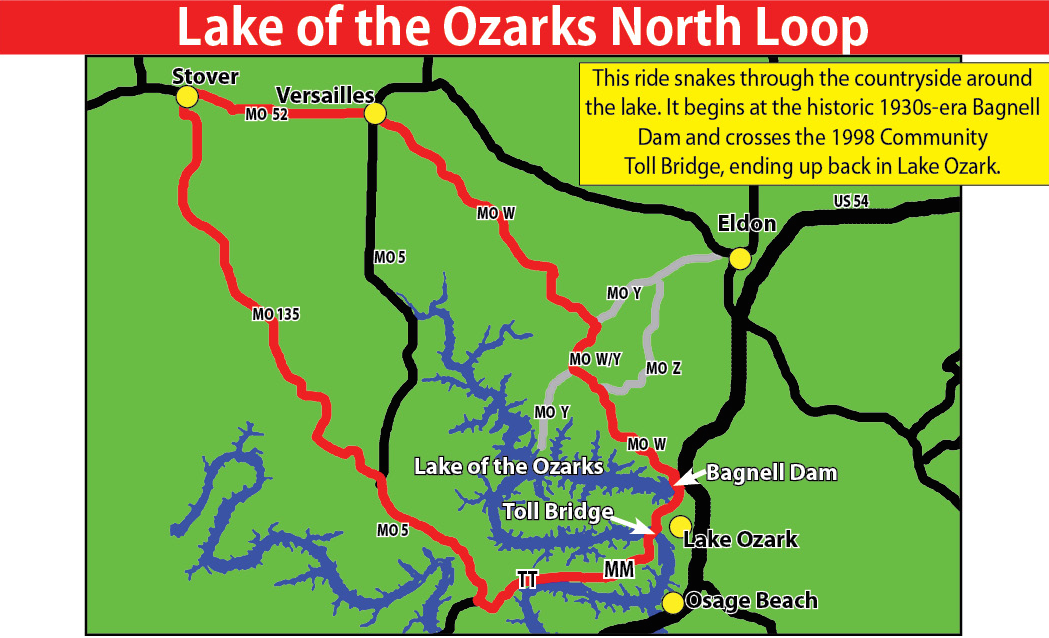 Ride Synopsis and Highlights:
In 1929 the Union Electric Company of St. Louis purchased a half-completed dam called Bagnell Dam. The the Great Depression struck. But in 1932 the facility was completed and what is today called Lake of the Ozarks became the 'Grand Dame' of mid-American dams. An aerial postcard of the dam once used the description 'the dragon of the Ozarks.'
The lake, with it's curves and river tentacles does look like a classic dragon. And while it sits in the upper part of the Ozarks Plateau it is in the middle of serpentine roads. Combined with the popular water recreational opportunities of the lake, the area is an attractive location to base a ride.
Highlights include: the famous (or infamous) strip, highway Old US 54 across Bagnell Dam; Ha Ha Tonka State Park; near the Missouri wine country towns of Hermann and Washington; dozens of wineries and vineyards.