Ride The Unforgetable Race Track Road
Carroll County's 'Butler Maps' Gold Road
Please visit our page sponsor

Nighthawk Custom in Berryville, Ark.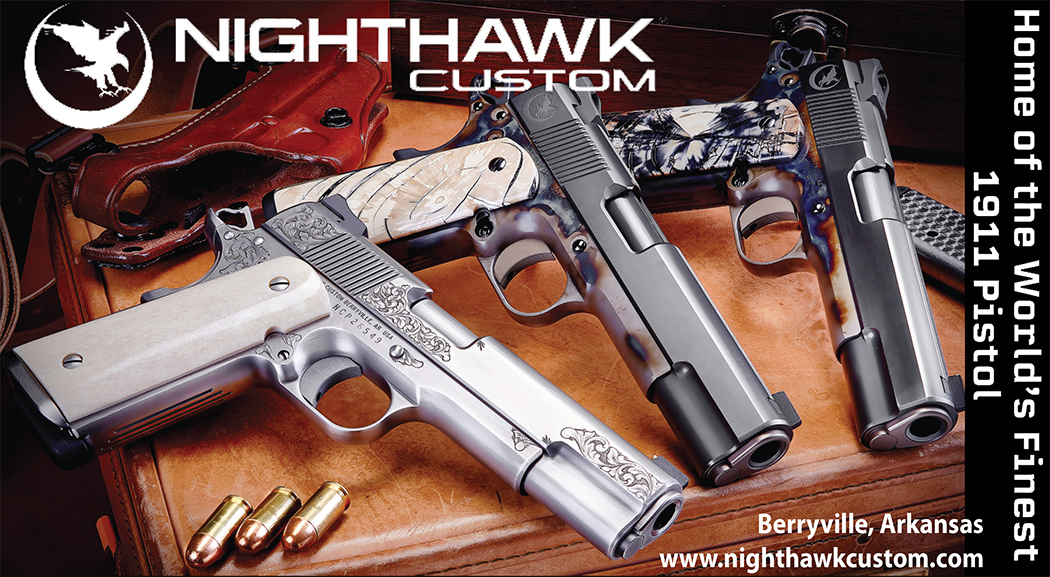 AR 221 S. may not look like a fantastic, Butler Maps "Gold Road" on the standard Arkansas state highway map... and if you ignored it you would be missing out. But from Berryville to the Madison County line it has been dubbed 'Race Track Road' by area riders. And Berryville is a great place to stop for for dinner, relax on the Mayberryesque town square and spend the night in a newly remodeled motel on the CC Golf Course.
The Saunders Memorial Museum has one of the best gun collections in the country; it's the home of two of the best gun makers in the world - Nighthawk Custom and Wilson Combat; Berryville and AR 221 forms the gateway to the wonderful riding in Carroll County; combined with CR 302/Rock House Road this is a fun loop through the heart of Carroll County; in Berryville you'll find not only Saunders Museum but the Carroll County Historical and Genealogy Museum; on AR 221 you'll cross a classic swimming hole on the Kings River-Trigger Gap; plus, Berryville is adjacent to Eureka Springs.