The Beaver Dam Loop
Please visit our page sponsor

Memory Lane Museum in Berryville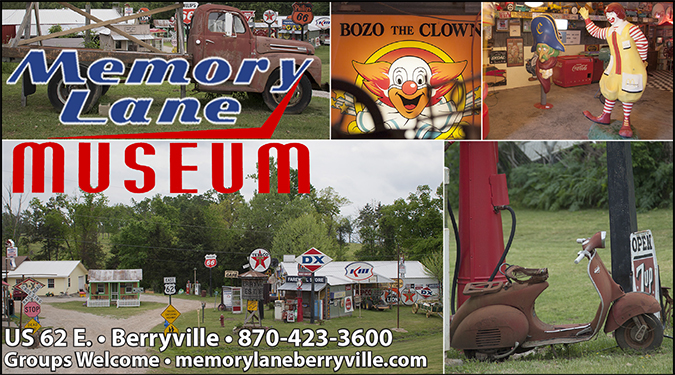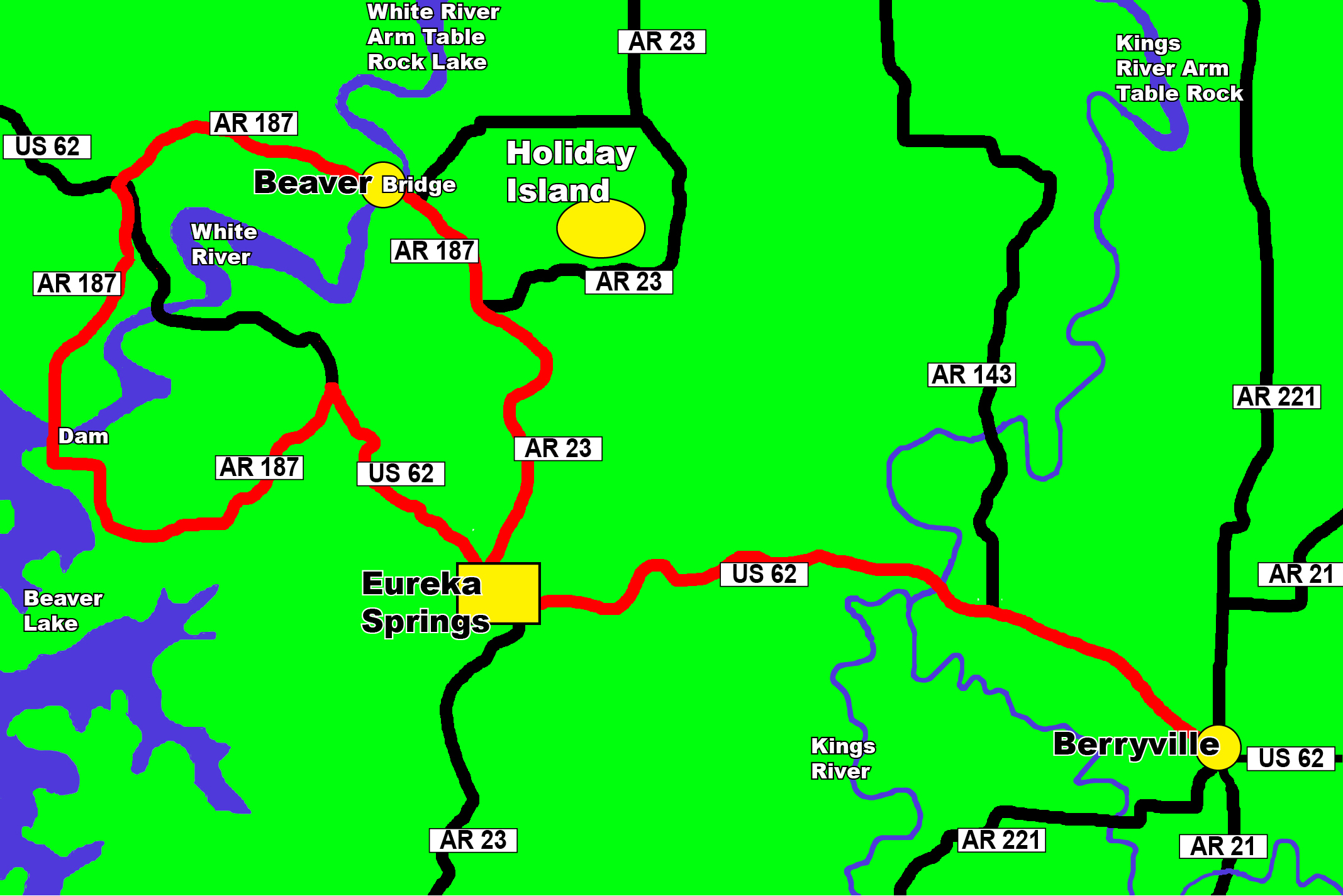 Ride Synopsis & Highlights:

This ride can be done easily in less than two hours, unless you want to attack the road or set back and cruise. It begins by taking AR 23 north out of town, past the Eureka Springs and North Arkansas Railroad, which offers scenic rides and a dinner train. It leaves AR 23 at AR 187 where it crosses the Beaver Town Bridge, nicknamed the Little Golden Gate, and is the dividing line between the tail waters of the Beaver Lake below the dam (which is the White River) and the upper arm of Table Rock Lake. AR 187 intersects US 62, then leaves the US highway and winds across Beaver Dam and the gorgeous Ozarks scenery before once again intersects US 62.

On US 62 you will find hairpin curves on the run back into Eureka Springs. On the way you will pass one of the Top 20 Architectural Designs of the 20th-Century -- the beautiful Thorncrown Chapel. It's well worth the stop to take in this special contemplative chapel deep in the woods.

IMAGE-STORY