Route 66 through the Ozarks...
Named in the Ozarks... Designed in the Ozarks!
Please visit our page sponsor
Cruise the Ozarks Riders' Guide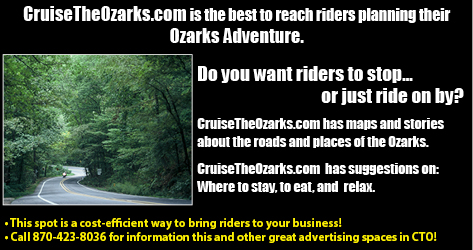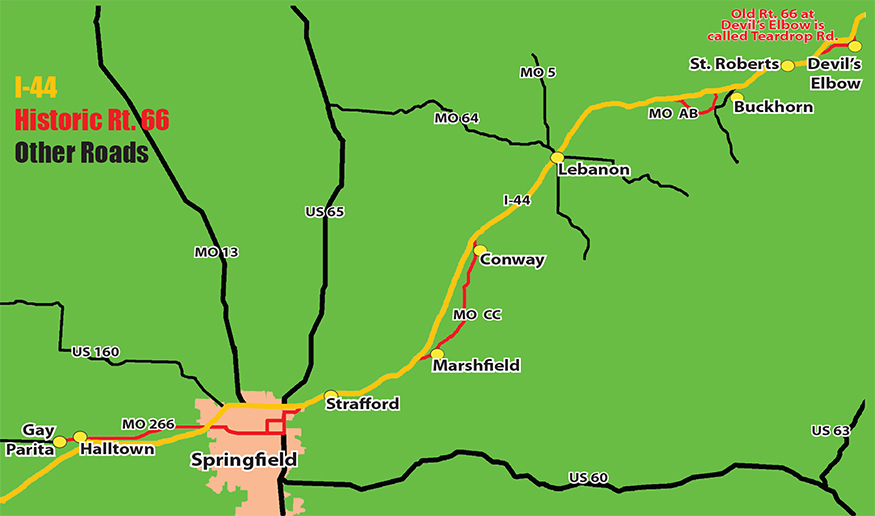 Ride Synopsis & Highlights:
The Ozarks' connection with the Mother Road, Route 66, goes beyond just its footprint across Missouri. The route designation was conceived in Springfield and the route's path from St. Louis all the way out to Tucumcar, New Mexico was drawn drom one of the first organizations to map and name roads... the Ozark Trails Association.